Empowering world class coaches to help more people.
We help health and fitness coaches building a strong and sustainable business, by enabling them to offer high quality services online.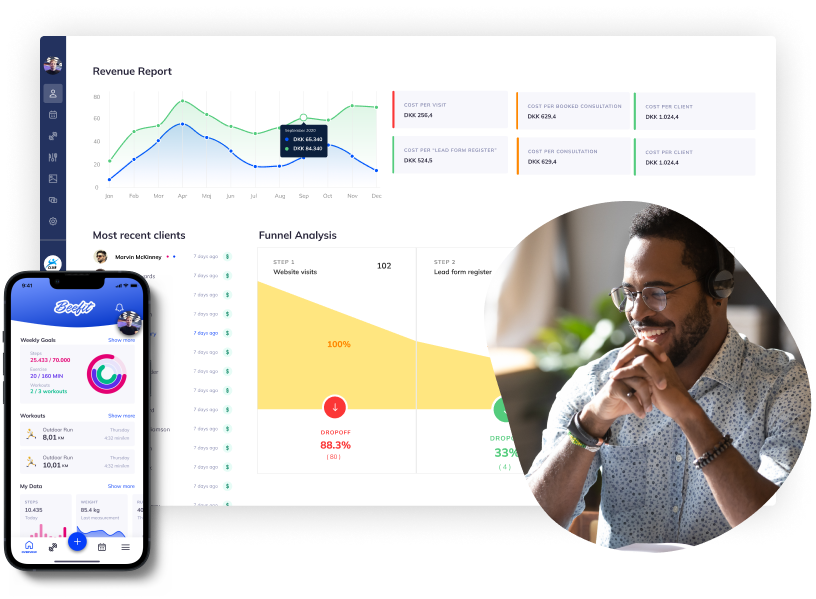 You do your thing! We take care of the rest.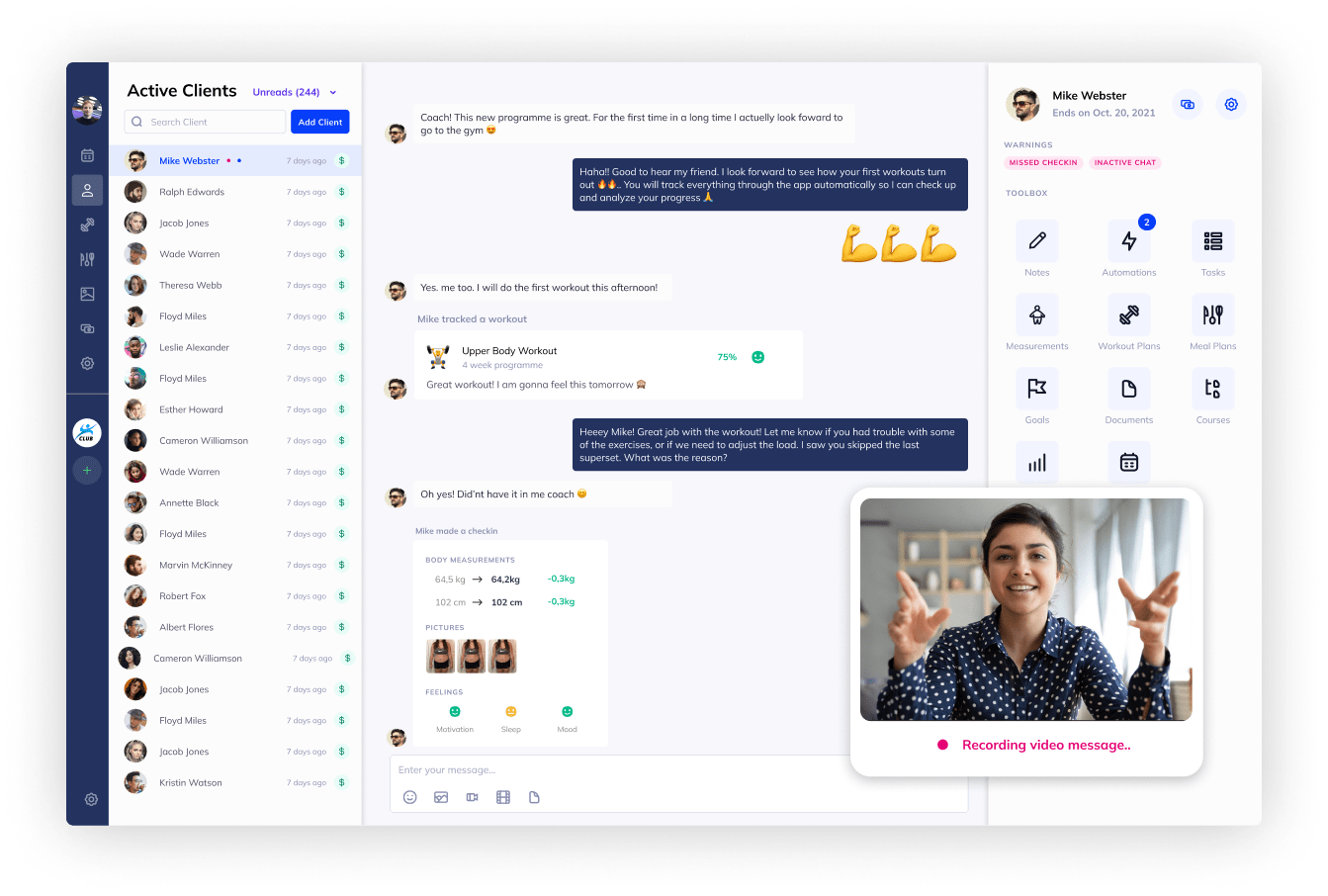 Our coaching platform and client smartphone app will be customized and integrated on the website we build for you. It will enable you to deliver coaching exactly as you want: Workout plans, meal plans, chat, videos, audio, images, questionnaires, checkins and so on. The platform is particularly designed to deliver highly personalised coaching efficiently.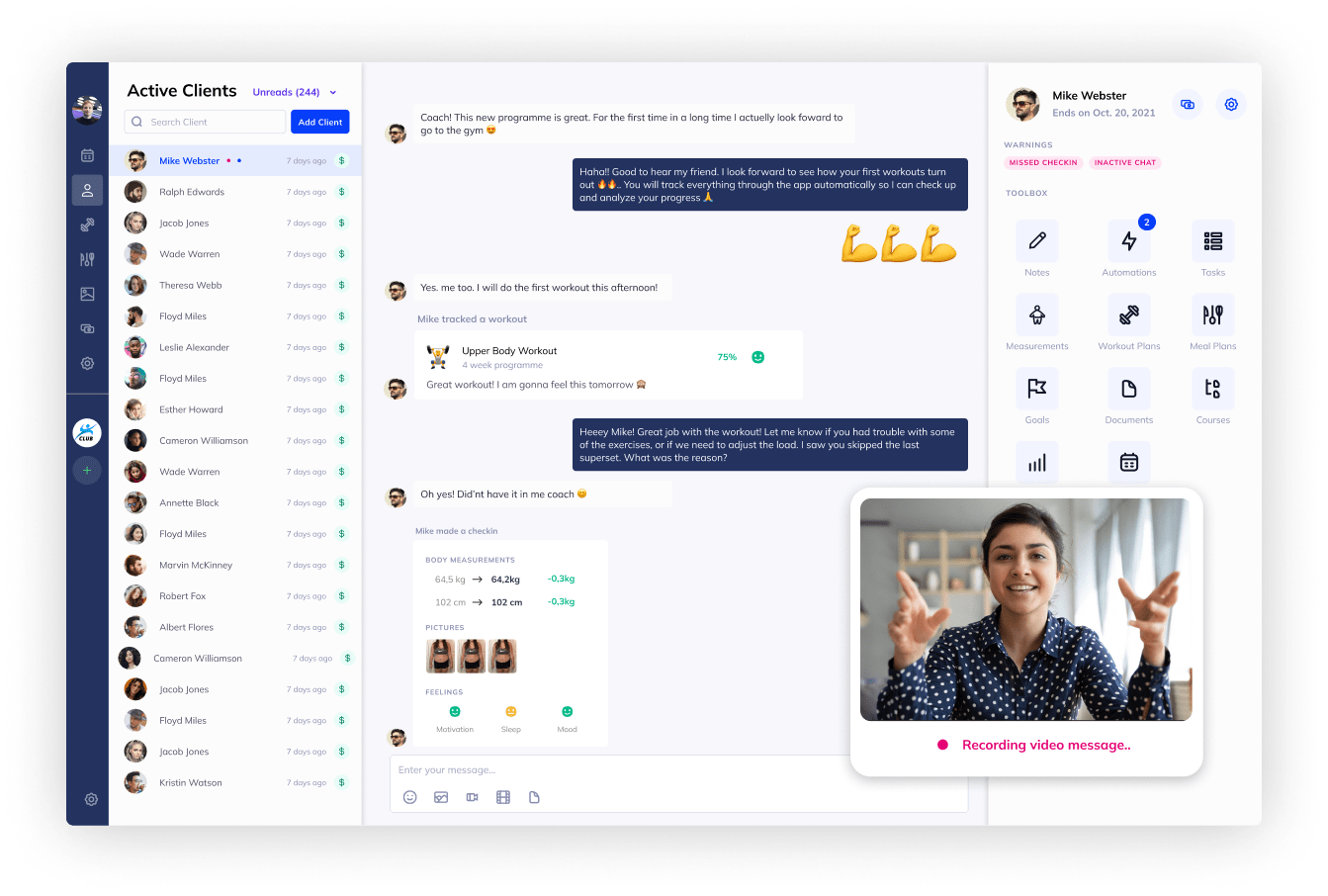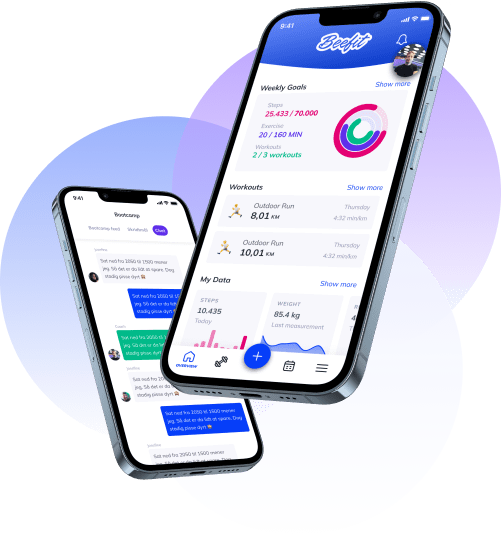 This is the clients interface and access to your coaching services. The client will be able to communicate with you and of course track all of her data. That is, steps, fitness workouts, weight, circumference and much more. All data will be fed back to you, so you can analyze the data and make sure that the client is progressing as expected.
The client app will be customized to match your brand and preferences.
The process in 4 simple steps.
You start by applying for a partnership – we only work with the best and most ambitious coaches 💪
We analyze your profile and social media and design a strategy for your business. Who is your ideal customer? How do we target that specific audience? Which channels? etc.
We build your website and marketing plan.
Your website is created (or updated), and an elaborate marketing plan is developed using proven techniques and methods.
We help you create the necessary content and offers.
We will need high quality and professional content for SoMe, Paid ads and website.
Your business is (re)launched with a great offer that will ensure that we will hit the ground running!
Now as your business grows, your business manager will check in with you, guide you, and make sure that everything is progressing in the right direction.
Fill out the form below, and we will get back to you shortly.