Various features that will make your services the greatest possible and expand your business.
All our features are developed with two things in mind: to make your life easier and make you able to run exactly the kind of business you wish to have.
Analytic modules that helps you get a 100% overview of your business. What is the average client revenue? Average customer life time? Conversion rates? And much more.
Change colors and logo in the client-app so it will fit your visual identity, so your brand can get through to your customer all the way through the client experience.
Plan and send automatic messages to your clients in the chat. In that way you are sure of making value for your client through the whole life time of your client.
Upload you content directly into Beefit. When your images or videos are uploaded you can use then directly in chat messages or in your plans etc.
Use bootcamps to group more client together where plans are shared and the participants can motivate each other. Having collective goals and much more. Bootcamps are a great way to offer different and cheaper courses for clients.
The chat will ensure that you always can communicate with your clients through text, video, images, audio and PDF documents.
Create weekly questionnaires that the clients should fill our on a regular weekday. You can control the questionnaire 100% by yourself. Create your own quesiton so they will fit your style of coaching.
If you use our payment system, you will be able to share revenue with your partners – the system will automatically do payouts to all parties that needs some part of the revenue.
Create and manage you email templates, that will be used to invite clients, lead complete confirmation etc.
The calendar in Beefit will keep track of your client appointments. You will also get an overview of tasks to come, new clients and ending clients – in that way you will easily get the full overview.
Beefit will ensure to notify you on clients that either missed some payments, a checkin or have been inactive for some time. In this way a client will never be forgotten.
Use Beefit's professional meal planner and get access to thousands of delicious recipes. You can make sure the plan will fit 100% for you clients preferences and calorie target. It fast and very efficient.
Your clients can always update their body measurements through the client app, so you will be able to keep track of their progress. It's weight measurements, circumference etc.
Create courses where you will be able to premake a whole course before you give it to a client. The client will get access e.g one week at the time and be doing the course on their own. Also a great way to offer a cheaper alternative product for clients.
All leads from your website will be directly feed into Beefit so you always have the full overview of your leads and can handle them directly in Beefit Coach.
Send invoices directly through Beefit – in that ways you are always ensures to have the full overview and are able to automate all payments through subscriptions or one of our other payments types.
Use Beefit to document and keep journals of the indivudual client. Notes will be remembered and timestamped so always will have the history of the client.
Upload PDF documents directly into the platform and share them with your clients. No matter if it's a checklist, course, snack list etc.
Get complete reports that will descripe your business. Revenue, conversion rates, customer life-time value etc.
Create and edit your own questionnaires in the platform. When new clients will start you can chose the exact questionnaire that this client needs.
Create tasks or reminders to yourself. In this way you will never forget a plan update, change or a birthday.
Clients will be able to track activity in the client app. Tracking steps through their day – Beefit Tracker do have integrations with Garmin and Apple Health to get step data.
Client are able to track all training data through the client app. No matter if it's outdoor training walk/run/cycling or if it's indoor fitness workout. It uses the GPS or integrations to track routes, speeds etc.
When clients tracks their workout in the app, you will be able to analyse the client data. Do the client get stronger? Faster? Better?.. This will be answered in the client analytics section.
Create custom workout plans fast and effecient to your clients. A workout plan can be a combination of both indoor workouts, running, walks, follow along workout and so much more.
Motivate your clients with simple weekly goals. That could be a weekly step count, number of trainings or even workout time.
Upload your video library directly into Beefit. When your videos are uploaded you can always use them directly in the chat or in your plans your create.
Set weight goals for you clients – no matter if the goal is to gain or loose weight. Both you and the clients will be able to follow the progress.
Book a free demo, and get to know more about Beefit and how we are able to help you with the next step in your journey. When you have submitted this form, you will get a free walkthrough of the platform. 😊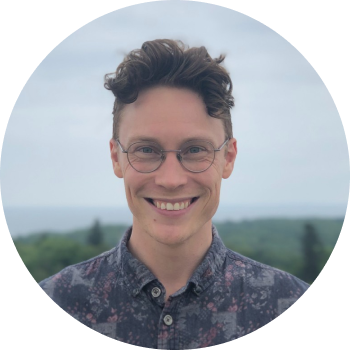 Jonas West Alrø
Hey! Write your details in the form - then I will send you a walkthrough of the platform ASAP 💪
Tell us a little about yourself and then we will reach out to you within the next 24 hours to arrange a demo 😍